About the Book
More than 140 full color images plus Preface, Foreword, and Field Notes
About the Author and Photographer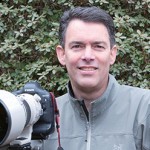 DAVID N. SATTLER, Ph.D., is an award-winning wildlife and nature photographer. Raised in San Diego, he grew up exploring and photographing Southern California's magnificent coastline, mountains, and desert. He is currently a professor and conducts research focusing on environmental issues around the world. He has served as a delegate for Tonga at multiple United Nations Climate Change Conferences. David Sattler's breathtaking photographs celebrate the interconnectedness of all life and the beauty of the land on which we live.
About the Author of the Foreword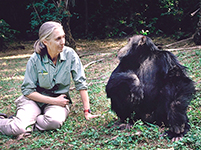 JANE GOODALL, Ph.D., DBE, is founder of the Jane Goodall Institute and is a United Nations Messenger of Peace. She is a world renowned primatologist and conservationist best known for her landmark study on the behavior of wild chimpanzees in Gombe National Park in Tanzania.
Table of Contents
- Preface
- Foreword by Jane Goodall, Ph.D., DBE (Founder, The Jane Goodall Institute, United Nations Messenger of Peace)
- Field Notes by David N. Sattler
Symphony of Color
Fleeting Moments and Cormorants
A Prime Spot for Respite
The Morning Meal
Mystery of Life
Laughter and Joy
Chasing Rainbows and Wild Waves
An Epiphany at La Jolla Cove
Close Encounter
Adapting to Change
Miracles at La Jolla Cove
On the Rebound

---

Book Specifications

- Size: 9.5" X 11" hardcover, 144 pages
- Binding: Smyth-sewn for easy viewing
- Copyright 2016
- ISBN 978-0-9861366-0-3